Some couples seem to be alright until something happens and they decide to part ways. This is a similar story of two stars who had been happily married for eight years and have two kids together but now people presume that both of them are getting divorced. Today we find out the truth and also give a look at their relationship timeline.
We see that the couple seems to have great chemistry together and even the interesting story behind how did they meet and unknowingly a crush became husband and their story lasted. Read till the end to know more..
Are Ashton Kutcher and Mila Kunis Divorced?
No, The Couple is Still Happily Together After 8 Years. It seems that fans are assuming that both of them are not together anymore because of a few reasons. We see that Kunis is really honest with Kutcher about his behavior with Demi Moore and says that he was a real asshole for two years. And honesty is always loved as Kutcher feels the same.
Nevertheless, Kutcher and Kunis are still together and seem to have a strong bond.
The Story of the Couple Together
The actors initially came into contact while portraying Jackie Burkhart (Kunis) and Michael Kelso (Kutcher) on Fox's "That '70s Show"; at the time of the pilot episode's 1998 airing, they were ages 14 and 20, respectively.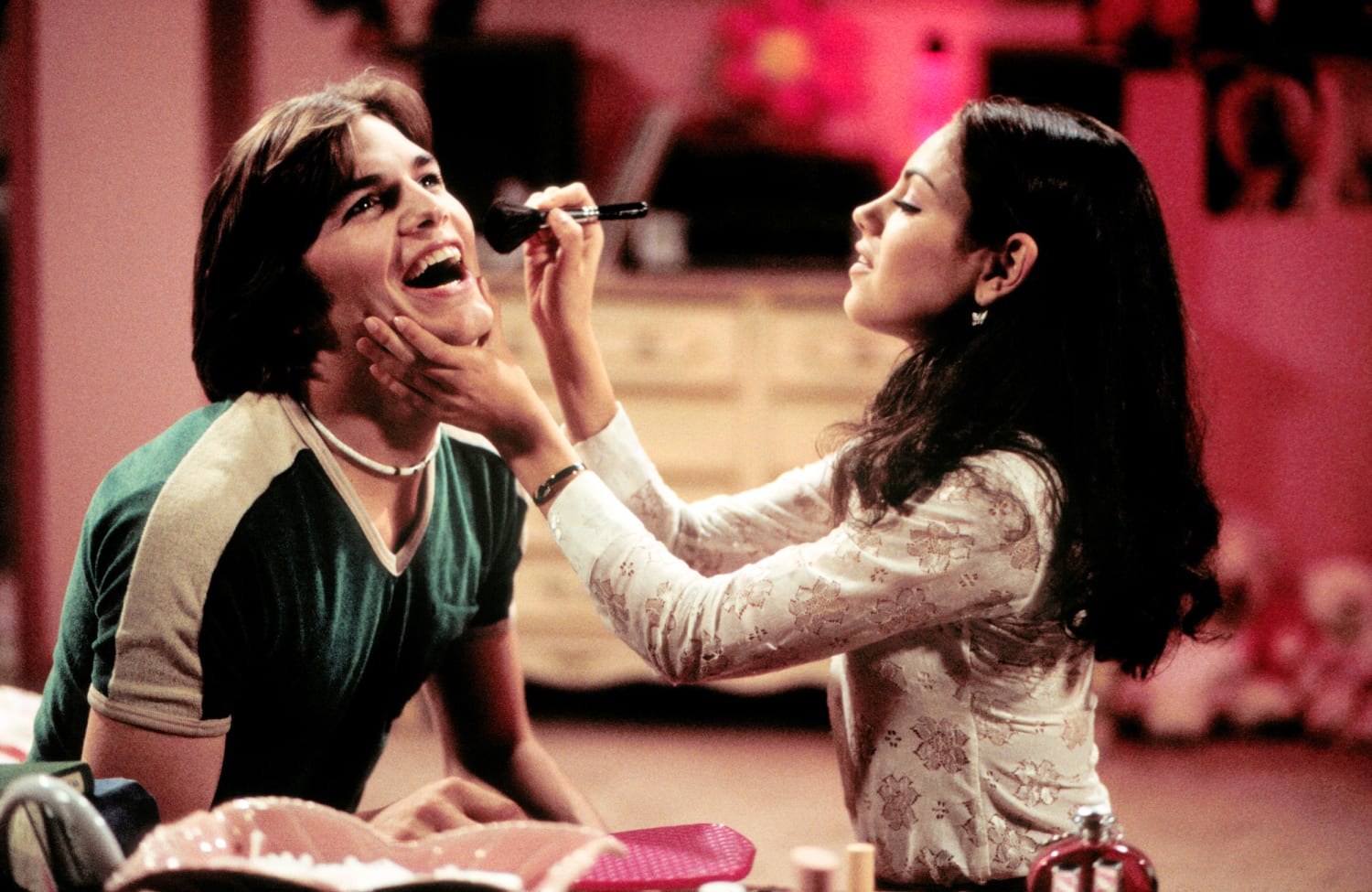 The primary performers had to be 18 years old according to the casting director; Kunis admitted to lying about her age to Jay Leno in 2012 to land the role. The very first time Kunis and Kutcher kissed, was during a staged scene involving Jackie and Kelso from "That '70s Show." They were essentially strangers when she revealed in 2001 that she had a crush on him.
Also Read: Yailin Is Rushed to The Hospital Following Her Divorce from Anuel AA!
Kutcher and co-star Topher Grace decided not to have their contracts with "That 70's Show" renewed after seven seasons. After remaining for the first four episodes of season eight, Kutcher left the show until the 2006 series finale.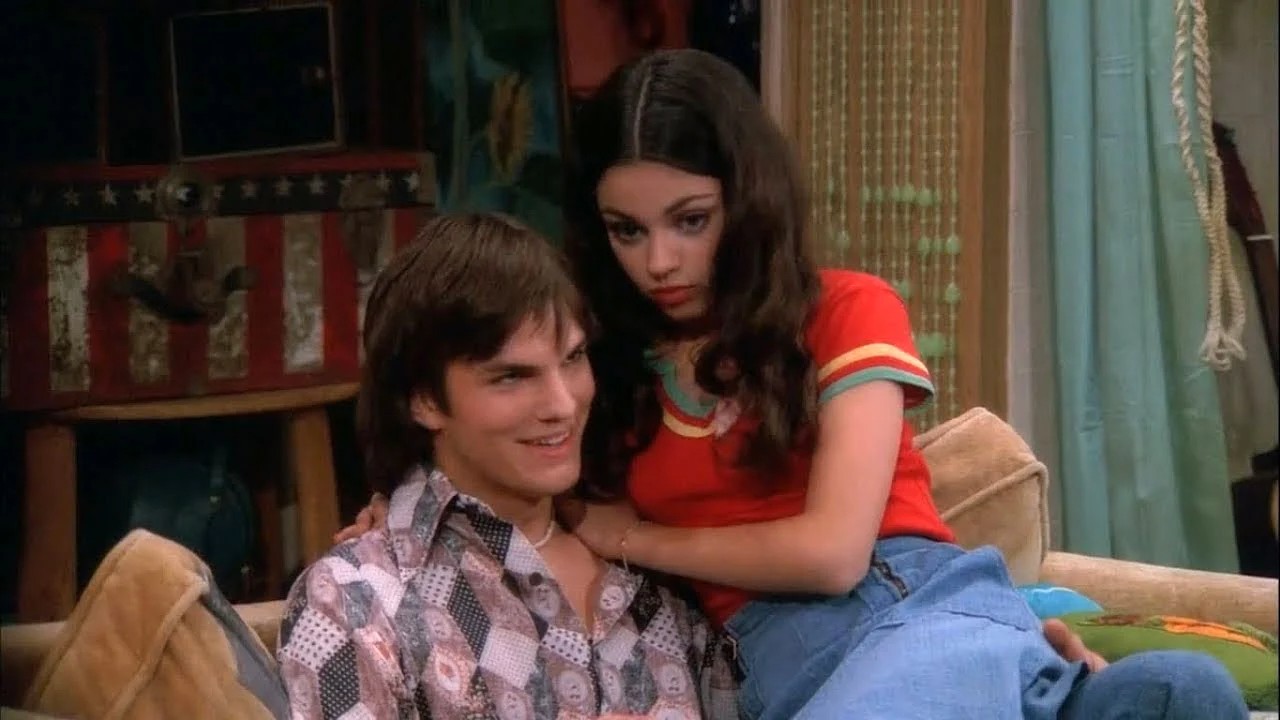 Despite the fact that this essentially put a stop to their in-person interactions, Kunis admitted to Howard Stern in 2016 that she continued to communicate with Kutcher after he left.
Also Read: Kenny "Babyface" Edmonds and Nicole Pantenburg Finalize Divorce, Receive Joint Custody of Daughter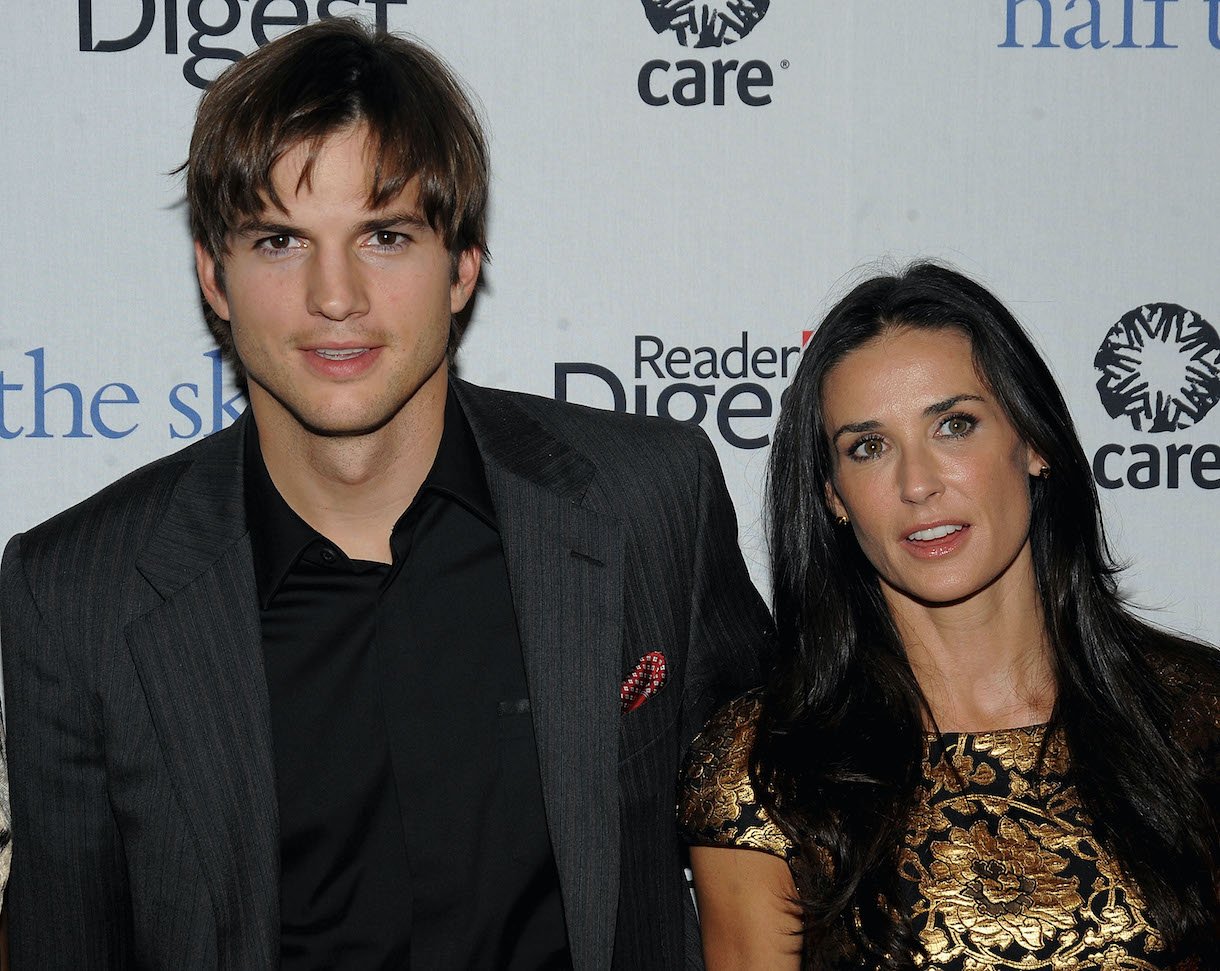 Kutcher wed actress Demi Moore in the fall of 2005, thereby adopting three of her daughters from her previous relationship with actor Bruce Willis as his own.
Also Read: Television Star's Tom Sandoval And Ariana's Relationship Status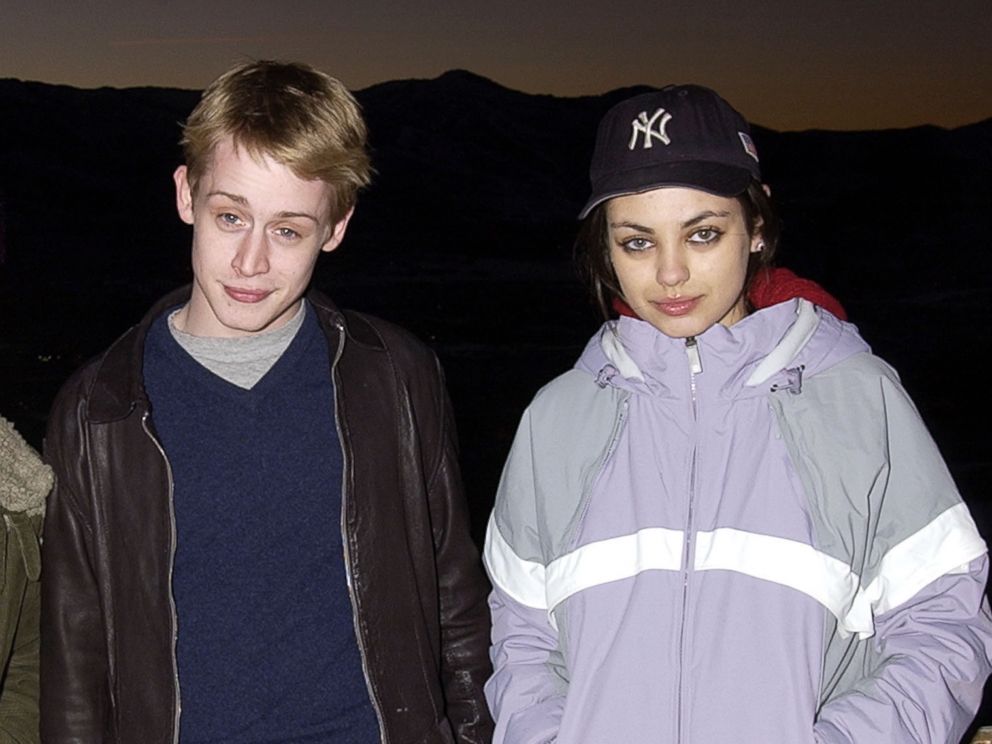 In 2002, Kunis and Macaulay Culkin began dating, but they broke up in 2011. They spent almost ten years together.
Also Read: Two Time Divorced Charlotte Flair found Soulmate, Got Married?
Moore revealed her intention to divorce Kutcher at the end of 2011. I've made the decision to end my six-year marriage to Ashton with much sadness and a heavy heart. "Marriage is one of the most difficult things in the world and unfortunately sometimes they fail," Kutcher wrote on that day.
Kutcher and Kunis connected at the award night after breaking up with their previous girlfriends. As they chatted, Kutcher extended an invitation to his Hollywood Hills housewarming celebration. In separate appearances on different interviews, Kunis and Kutcher described the party in significantly different ways. At the start of 2012, Kunis and Kutcher began dating.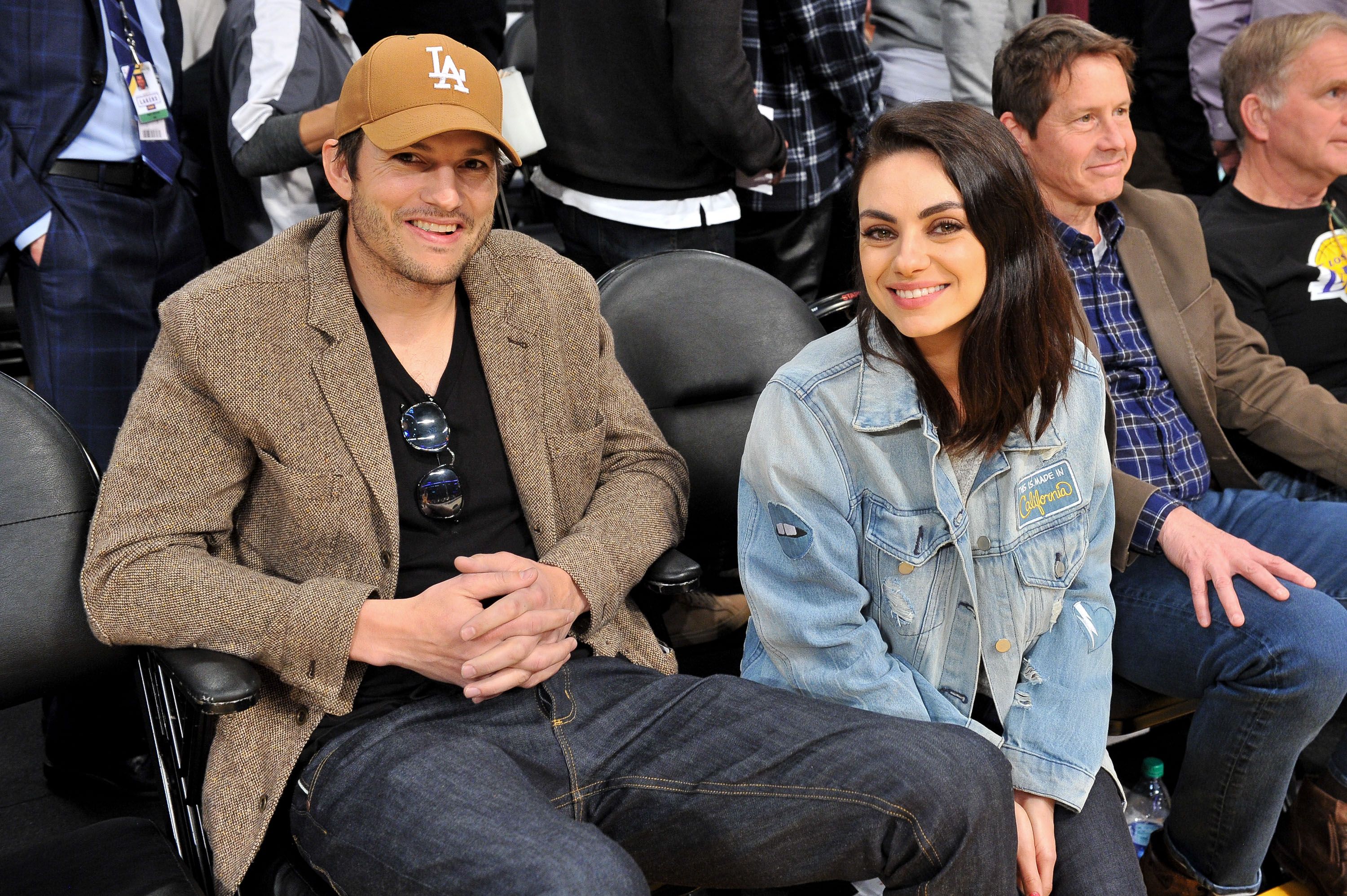 Ironically, they had both appeared in films the year before with plots about two people attempting to maintain a "friends with benefits" relationship. Like their fictional characters on television, the casual sex was brief. She was asked to move in with Kutcher.
Also Read: Is Vanessa Lachey Pregnant: Is She Getting Divorce?
On February 27, 2014, Kunis was first sighted donning her Tiffany engagement ring. In 2014, Kunis revealed her pregnancy to Ellen DeGeneres a few months after the couple's engagement became public knowledge. Throughout her pregnancy, the actress admitted to the host, she had a yearning for pickles and sauerkraut.
The first kid of the marriage was born in 2014, thanks to Mila Kunis. Kutcher and Kunis were costars, pals, friends with benefits, and parents before becoming lawfully wed in 2015. Toward the end of 2016, the couple gave birth to their son, Dimitri Portwood Kutcher.
So, after all these struggles we see that they have two cute kids together and often make red-carpet appearances together. We feel good when we look at the couple and are happy for them too.